Dr. Jean-Marie Bach
Scientific Advisor
Co-founder
---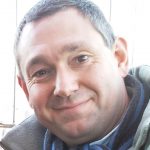 Jean-Marie Bach is a veterinarian and lecturer and researcher in physiology and pathophysiology at the National School of Veterinary, Agro-food and Food of the University of Nantes (Oniris). Since 2004, he is the director of the Unit of Cellular and Molecular Immuno-Endocrinology (IECM UMR0707 then EA4644 Oniris/University and USC1383 INRA), focused on the study the autoimmune mechanisms of type 1 diabetes. In particular, IECM worked for more than a decade on the xenotransplantation and production of porcine Langheran islets from EOPS pigs from Ploufragan.
Jean-Marie Bach's research also aims to identify original biomarkers of type I diabetes and therapeutic targets. Since 2012, in partnership with INSERM 1064, Prof. Bach coordinates a program of xenogeneic cellular and tissue therapy in type I diabetes and corneal blindness. He is also the scientific director of the multicenter clinical trial "Lymphoscreen" supported by the Société Francophone du Diabète. Member of several scientific and administrative councils (Western Competence Center of the Ministry of Agriculture, Atlanpole Biotherapies Competitiveness Cluster), and international scholarly societies (EASD, ADA, SFD, etc.), he is also responsible for the Department Biomedical Research Unit of Oniris since 2006 and responsible for the immunomonitoring platform at the Oniris Preclinical Research and Investigation Center.
Jean-Marie Bach is a co-founder and a leading scientific advisor of XENOTHERA, supporting our company with with broad expertise in veterinary and immunology fields.
---